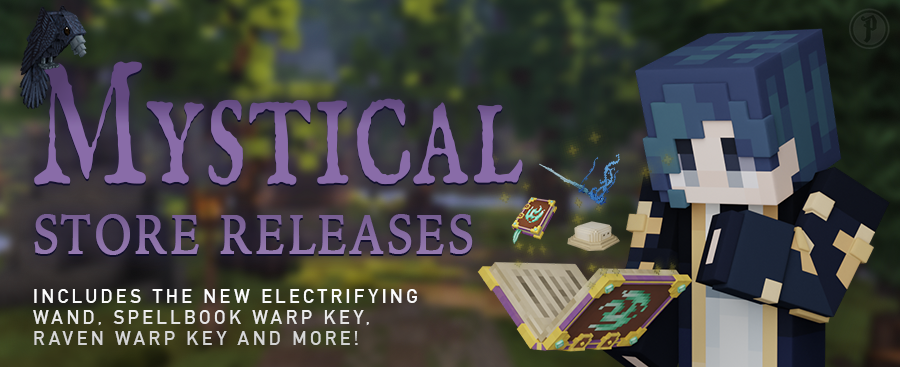 Greetings, witches and wizards!
The Store team is pleased to share this month's newest release, the
Mystical Store Releases
! This release includes two new magical warp keys, a hat perfect for the summer, and even a popularly suggested bundle! The items are as follows:
Spellbook Warp Key:

Enhance your magic and warping with the beautiful new spellbook!

The Electrifying Wand:

Cast with magic swirling around you and up your arm!

Raven Warp Key:

Grow your raven collection with the newest warp key, perched on your shoulder!

Bucket Hat:

Wear the trendiest, sun-safe hat for summer!

Cowboy Emotes:

Embrace your inner cowboy with these extravagant emotes! These include:

Tip Hat
Yeehaw
Howdy Partner
Quick-Draw Duel
Horsing Around

Clockwork Bundle:

All your favourite clockwork-themed releases: together! This includes:

Clockwork Aviator Hat

The Clockwork Staff

Clockwork Broom
For more information, visit the
new releases
section of our store! You can also view these items in the in-game store before purchasing them on our website or in the Potter Points store!